10 Tips to Improve Your Workouts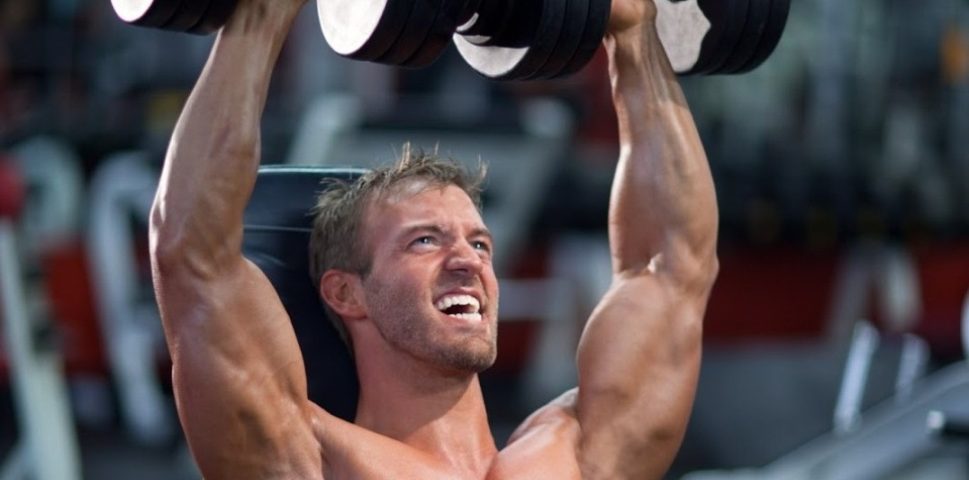 1. Keep a training log
A training log is crucial for giving you a frame of reference and allowing you to look back to see the progress you've made. Record all your sets, reps, and exercises, and weight you perform. Seeing the record of your hard work will also inspire you to keep going with your goal. Also, review your log right before you train again. Such review can motivate you to put your best effort every time by the simple fact that, right there in black and white, you can see the weight, sets, and reps you successfully performed.
2. Warm up and stretch
Nothing interferes with your workouts or halt your progress more than a workout injury. Before you begin any workout, start with a 5-10 minutes warm-up on a stationary bike, treadmill, or elliptical. For each body part you are working that day, perform two light sets of 15-20 reps of an appropriate exercise before starting your working sets. After the workout, cool down with some light cardio exercise and stretch to help loosen muscle fibers, which will counteract the shortening effect that exercise has on them. Hold every stretch position for at least 20 seconds.
3. Focus on quality, not quantity
Avoid performing too many exercises and build your workout routine around compound movements such as bench press for chest, overhead press for delts, barbell row for back and squat for legs, and add some auxiliary exercises as finishing moves. Whether your goal is to build size or strength, compound moves are the best exercises at getting the job done. They allow you to lift more weight and continuously overload your muscle to better stimulate muscle growth and strength gains.
4. Make the most out of each rep
Resist the temptation to run through your sets and your reps mechanically. The goal is not to just hit a suggested number of reps, but to work the muscles thoroughly until you reach muscle failure. So slow down and really concentrate on working the muscle you are targeting. For most movements you should aim to lift the weight under control before squeezing at the top of the move for a one-count, and then lower the weight slowly, taking three to four seconds to return to the start. If you take at least four seconds to complete each rep, you may find that you have to use less weight, but you will make much better muscle gains.
5. Overload your muscles
It's important that your workouts are progressive. The key to making your muscles grow bigger or stronger is by forcing them to respond to increased overloads, and that means you need to adapt your workout so you consistently increase the weight and reps that your muscles handle. If you can lift a weight load or complete all your reps with ease, then you're not making any real gains. Remember the goal is to continually force your muscles to respond and adapt to a weight load or rep ranges they are aren't accustomed to, so they must adjust by getting strong enough to handle that load or amount of reps.
6. Keep your workouts intense
It's also important to make sure that your workouts are intense and to keep increasing the intensity of each workout as your muscles get stronger. Make your workouts short and cut your rest periods by keeping them long enough to catch your breath for the next rep. This increases the intensity of your workout, forcing your muscles to work before they are fully recovered from the previous set. The cumulative result is an increase in growth hormone levels, which is critical to muscle growth. Additionally, include high-intensity training techniques such as drop sets, supersets, rest pauses to up the intensity from workout to workout.
7. Be in tune
Research shows that listening to your favorite music while you train can make a world of difference in strength and focus. Subjects tested were able to perform on average 1-2 more reps on all sets and all exercises. In prepping for your a set, your body will release adrenaline and testosterone, which is enhanced by the sound of your favorite tunes. Use an MP3 player and create a playlist of your favorite songs that get you pumped for and ready for your workouts.
8. Mix it up
Nothing works forever. If you stick to the same old routine week in and week out, your muscles will become used to it and stop responding no matter how intense that workout may be. Consequently gains stop coming. Avoid this by changing your workout program every 2-4 weeks. Additionally, change your exercises, sets, reps, and equipment to keep your muscles guessing and force them to respond and adapt by growing stronger and bigger. Most people give up on their workouts because they get bored and it all seems like too much effort. But if you always keep your workouts enjoyable by changing what you do, training with a friend or making it a competition, you will persevere.
9. Schedule rest days
Your muscles do not grow while you are in the gym; they grow while they are recovering afterward. If you spend too much time in the gym, you are not only going to overtrain but your body will start to catabolize your already-hard muscles for fuel. Limit your workouts to a four- or five-days-a-week routine and schedule rest days between workouts or take several days between training the same muscle group with any intensity to ensure complete muscle recovery.
10. Eat straight after your workout
The half-hour immediately after you finish your workout is the single most important time of the day to get protein. This is called the big "window of opportunity". Your muscles are very receptive to nutrients and are ready to repair and rebuild exercise-induced damage as well as replenishing glycogen stores. By supplying your body with the right combination of protein and carbs you'll help ensure your muscles are well recovered and ready to make big gains. Opt for a total of 40-60 grams blend of fast- and slow-digesting protein such as whey and casein protein and 30-60 grams of fasting digesting carbs.